Company
Peter Shakes is a well-known, award-winning New Zealand Jewellery manufacturer who has been in business for 30 years. Peter is based at his Wellington factory and also has offices in Victoria - Australia and New Hampshire - USA.
More about Peter Shakes Jeweller
People
Meet and find out more about our experienced jewellers, diamond setters, admin and other staff.
Inspirations
Find out about some of the artists and ideas that have inspired our jewellery designs us over the years.
More about our Jewellery Design Inspirations
Workshop Tour
Have a look around our jewellery workshop where we create new custom designs, and carry out jewellery repairs in central Wellington.
Press and Media
View some of the magazine articles and photos of Peter Shakes jeweller that have appeared in the press.
More on Peter Shakes in the Media
Precious Metals for Jewellery
Peter Shakes Jeweller manufactures engagement rings, wedding rings, wedding bands, mens jewellery, pendants and bracelets in a variety of precious metals including Gold and Platinum. Find out about the best choice for the metal in your precious jewellery piece here.
More on Precious metal choices for NZ jewllery
Caring for Your Precious Jewellery
Peter Shakes Jeweller in Wellington offers free jewellery cleaning to clients. Also find tips and advice here about looking after your precious engagement rings, diamond rings, wedding rings, earrings and other items.
Testimonials
Matthew
We met with Peter after I proposed - this ensured that the engagement ring would suit her tastes and while we were at it we would organise the wedding rings. We both found Peter polite, down-to-earth, and without any 'sales pressure'. He was open and easy to talk to and pleased to show us his selection of rings.
We decided we liked a few elements of different rings and with Peter's helpful advice about materials and design we created a set of rings that included these features. My fiancee loves her ring and I can't wait till I get to wear its match.
More Testimonials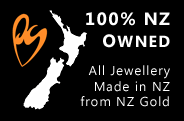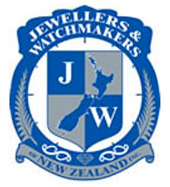 Proud to be members of Jewellers and Watchmakers New Zealand, and the Jewellers Association of Australia, abiding by their ethics and code of conduct.