Custom Jewellery Design Services, Wellington, New Zealand
Peter Shakes Jeweler provides a face-to-face jewellery design service. Customers can visit our manufacturing studio to discuss their ideas with master jewellers, jewellery designers and jewellery tradespeople with decades of experience, in order to realize their dream engagement ring, wedding ring, dress ring or other unique piece of jewellery.
Jewellery Remodelling Services
You may have a top draw of gold jewellery you don't wear anymore. Pieces might be worn out or just unfashionable for today. With our Computer software we can design the latest look using your gold and stones. And provide photorealistic visualisations of what your custom design item will look like once finished.
Click here to make an appointment to discuss your custom jewellery remodelling needs.
Custom Design Made-to-order Services
Our custom jewellery design and manufacturing services go far beyond what you may be able to select off the shelf in a downtown jewellery shop. We can provide a personalised custom jewellery design service from initial consultancy through sketches and the latest photorealistic rendering visualisations of your desired ring, through to expert advice on diamond and gemstone selection, to manufacturing at the highest levels of quality and craftsmanship available in New Zealand today.
Click here to view our custom jewellery design gallery.
Custom Design Jewellery CAD Services
We use the very latest CAD design software and rapid protyping technology, together with old-world hand made techniques to delivery the best possible styles and quality in our custom jewellery. CAD involves drawing your ring with the latest jewellery design CAD software. We then print in wax your ring and have it cast in the precious metal of your choice. The cast ring is then returned to our factory for hand cleanup, finishing and diamond or gemstone setting. CAD rings are more accurate, symmetrical, detailed and less costly than hand-made jewellery.
Click here to view our custom jewellery design gallery.
Custom Design Jewellery Services - Pricing
We offer a free initial consultation, after which, if you choose to employ our custom design services, we will produce some sketches and 3d Rendering of your design, along with a quote. If you then decide to have your piece manufactured with us, the custom design fee will be waived. Should you decide not to go ahead with manufacturing at this stage, we ask for a $225 fee to cover our time and input.
Click here to view our custom jewellery design gallery.
Testimonials
Jase and Charlotte
Thank you very much for making the beautiful vintage sapphire engagement ring for me last November. I absolutely love it!! Hope I wasn't too difficult to deal with.
Talk to you at the end of the year for getting our wedding rings made. Can't wait!!
More Testimonials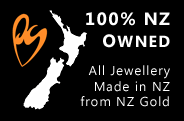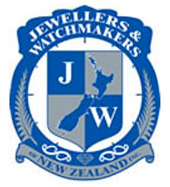 Proud to be members of Jewellers and Watchmakers New Zealand, and the Jewellers Association of Australia, abiding by their ethics and code of conduct.