Cad Wax Printing for Jewellery Production
Peter Shakes Jeweller, wellington, New Zealand is a leader in rapid prototyping CAD wax printing technology for the jewellery industry. CAD production is quicker and less expensive than traditional technology for jewellery making.
Custom Jewellery Design and manufacturing Services
Peter Shakes Jeweller, Wellington, has been designing unique engagement rings, celtic rings, wedding bands, celebration rings and more for over 20 years.
You can meet with Peter and the team to discuss your ideas for a custom engagement ring, wedding ring or any kind of jewellery creation you have in mind. Turn your custom jewellery creation ideas into reality with Peter Shakes Jeweller.
More Information on Custom Design
View the Custom Design Ring Gallery
Jewellery Repair Services
Peter Shakes Jeweller specialises in jewellery repairs to engagement rings, custom design diamond rings, wedding rings, diamond earrings, an other jewellery. No job is too large or small.
Find out more about Jewellery Repairs
3d Jewellery Rendering and Animation Services
Peter Shakes Jeweller provides 3d CAD drawing and photorealistic jewellery rendering, including animation, services to the jewellery trade.
You can give your clients highly realistic 3d renders and animations of your custom jewellery designs to allow them to visualise the finished product, and thus enhance your sales process. peter Shakes Jeweller also provides CAD drawing services for those projects that cannot be realised through traditional techniques.
View the 3d Jewellery Rendering Gallery
Diamond and Gemstone Sourcing Services
Peter Shakes Jeweller in Wellington provides expert advice on diamond and gemstone selection for your engagement ring, wedding ring, eternity ring, bracelet, pendant or other jewellery piece.
Testimonials
Susan
The firm Peter Shakes Jeweller Ltd. was highly recommended to me many years ago. Over the years Peter and his team have designed and handcrafted my solitaire engagement ring as well as a sapphire and diamond cluster ring. I have always been impressed with the advice, personal attention to detail, quality of the workmanhip and thrilled with the beautiful rings.
I recently returned to Peter Shakes Jeweller Ltd. to have my jewellery inspected, as it has been worn every day for the past 28 years, giving me great pleasure and has immense sentimental value. Peter personally inspected my jewellery and advised that the rings should be repaired and the clasp on a gold bracelet, worn every day for 10 years, should be built up. I was extremely appreciative of his advice as I would have been devastated to have lost any gemstones from my rings. The advice extended to ensuring that all items of jewellery were correctly specified on my insurance policy together with providing updated valuations for insurance purposes.
I was thrilled when I collected my rings to see them sparkling again, having been repaired and professionally cleaned and knowing that the diamonds are secure within the settings.
The team at Peter Shakes Jeweller Ltd. provide excellent service, are all very friendly, talented, and take great pride in producing high quality, timeless, handcrafted jewellery.
More Testimonials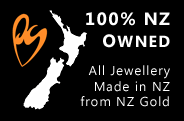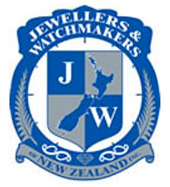 Proud to be members of Jewellers and Watchmakers New Zealand, and the Jewellers Association of Australia, abiding by their ethics and code of conduct.