Bride And Groom Magazine - Feb - April 2009
This issue features our popular celtic class, celtic wedding rings and celtic engagement rings.
Top to bottom are, Strength, Wisdom, Irresistible, Love with Diamonds, and our Diamond Daisy ring
Testimonials
Sue
As every woman is, I was searching for the 'perfect' engagement ring, and above all I wanted it to be unique. I found a stunning ring which was one of Peter's designs - however, I wanted to make some adjustments to personalise it. Peter worked with me through the process offering his expertise and within budget executed my perfect engagement ring, timely and amazing quality.
I work within the jewellery industry and when anyone heard that Peter Shakes was creating my ring they couldn't speak more highly of him and I'm pleased to say I will thoroughly recommend him, too.
More Testimonials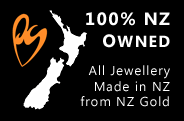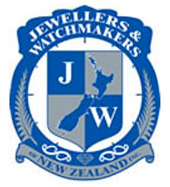 Proud to be members of Jewellers and Watchmakers New Zealand, and the Jewellers Association of Australia, abiding by their ethics and code of conduct.