New Zealand Weddings - 2007
Spoil your bridesmaids with a classy sterling silver and 14ct gold pendant from our amazing Webs of Gold collection.
Pictured here are just a few from our extensive range, or contact the jewellery factory in Wellington to have some custom designed, made just for you and your wedding party
Testimonials
Matthew
We met with Peter after I proposed - this ensured that the engagement ring would suit her tastes and while we were at it we would organise the wedding rings. We both found Peter polite, down-to-earth, and without any 'sales pressure'. He was open and easy to talk to and pleased to show us his selection of rings.
We decided we liked a few elements of different rings and with Peter's helpful advice about materials and design we created a set of rings that included these features. My fiancee loves her ring and I can't wait till I get to wear its match.
More Testimonials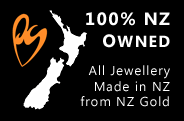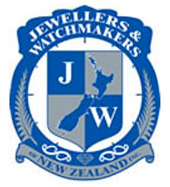 Proud to be members of Jewellers and Watchmakers New Zealand, and the Jewellers Association of Australia, abiding by their ethics and code of conduct.