About CAD Jewellery Manufacture
Using various CAD drawing programs, engagement rings, wedding bands, organic designs - virtually anything imaginable - can be drawn and printed in wax for casting in precious metals on a rapid protoyping printer such as our Solidscape T76, which we maintain in-house at our Wellington jewellery manufacturing studio.
Jewellery manufacturing using CAD allows for very fast turnaround times, more accurate models, less costs and less wastage of precious metals. Our CAD services are listed below.
CAD Jewellery Services Offered by Peter Shakes Manufacturing Jeweller, Wellington, New Zealand
Fast overnight CAD drawing service available
CAD drawings drawn by experienced CAD workers backed up with the input from a jeweler to aid in practical jewellery drawings
CAD drawings done with a normal turnaround of 1-3 days
Competitively prices CAD drawing and printing service that is much more cost effective that hand making items by a bench jeweller
Combination of Matrix, Rhino, JewelCAd CAD drawing programmes used
Premium sculpting of animate subjects like skull rings using ZBrush our speciality
Overnight printing on fine mode for extremely fine and high quality wax prints using Solidscape rapid prototypers
Your stl files printed and sent to casters
Or we can completely project manage the piece from drawing to clean up, setting and brilliant white rhodium finish
Please contact Peter Shakes Jeweller for any CAD drawing, printing or casting jobs you may require.
Testimonials
Glynn
We had our wedding rings made by Peter Shakes and the entire process was stress-free and the outcome very pleasing. Peter and his team took time with us and were instrumental in assisting with our decision making on what rings to have made.
Their very helpful and knowledgeable advice ensured the rings were exactly what we wanted and made our wedding day all the more special.
More Testimonials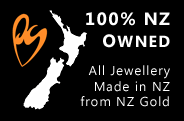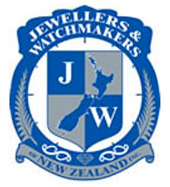 Proud to be members of Jewellers and Watchmakers New Zealand, and the Jewellers Association of Australia, abiding by their ethics and code of conduct.