Thirty Years in Sourcing Top Quality Diamonds and Gemstones
Peter Shakes Jeweller has over 30 years experience in sourcing top quality diamonds including the best brilliant, asscher, princes, cushion, marquise and other diamond shapes. We can also source the best quality precious gemstones for your engagement ring, wedding, ring, pendant or other piece. Services offered include:
Established top quality gem suppliers
Signatories to the conflict diamonds Kimberly Process
Diamonds backed up with certificates
Vast inventory of diamonds for your engagement ring, wedding ring, dress ring or other diamond ring, pendant or bracelet
We can source rare and high quality diamonds and gemstones especially for you
Diamond Expertise - The 4 "Cs"
Peter likes to advise people to focus on the cut and colour of a diamond. An exceptionally well-cut diamond will out sparkle all others. The reason is that a beautifully-cut diamond is like a little set of mirrors because it reflects back all the light that enters it. A poorly cut diamond leaks light and looks poor by comparison.
The second most important feature is colour. A nice white diamond will always stand out and include grades white to yellow. Clarity is not so important. Tiny internal marks are hard to see without a microscope.
As a general rule, the whiter the diamond and the higher the clarity, the dearer the diamond will be. A good rule to keep in mind is that and engagement ring or wedding ring will still be worn in 20-30 years time, so opting for a quality diamond and ring, the best you can afford, will be a way of future-proofing your purchase.
Contact us for expert advice on your diamond or gemstone requirements, whether it be for an engagement ring, wedding band or other jeweller piece.
Testimonials
Susan
The firm Peter Shakes Jeweller Ltd. was highly recommended to me many years ago. Over the years Peter and his team have designed and handcrafted my solitaire engagement ring as well as a sapphire and diamond cluster ring. I have always been impressed with the advice, personal attention to detail, quality of the workmanhip and thrilled with the beautiful rings.
I recently returned to Peter Shakes Jeweller Ltd. to have my jewellery inspected, as it has been worn every day for the past 28 years, giving me great pleasure and has immense sentimental value. Peter personally inspected my jewellery and advised that the rings should be repaired and the clasp on a gold bracelet, worn every day for 10 years, should be built up. I was extremely appreciative of his advice as I would have been devastated to have lost any gemstones from my rings. The advice extended to ensuring that all items of jewellery were correctly specified on my insurance policy together with providing updated valuations for insurance purposes.
I was thrilled when I collected my rings to see them sparkling again, having been repaired and professionally cleaned and knowing that the diamonds are secure within the settings.
The team at Peter Shakes Jeweller Ltd. provide excellent service, are all very friendly, talented, and take great pride in producing high quality, timeless, handcrafted jewellery.
More Testimonials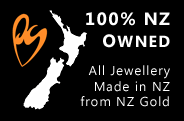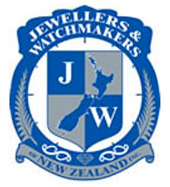 Proud to be members of Jewellers and Watchmakers New Zealand, and the Jewellers Association of Australia, abiding by their ethics and code of conduct.