Regular Jewellery Checks
Get your jewellery checked at least every two years. Ideally yearly. Most jewellers will clean for free. We provide a free jewellery cleaning service for our clients.
Pick a manufacturing jeweller to do this; that is, a jeweller who has jewellers actually making jewellery on site. Don't trust Chain stores with your precious jewellery, as their staff are generally too inexperienced and are only interested in selling you more to cover their high rents in the malls and shops.
Important things to check for on these jewellery inspections include:
Loose stones
worn or weak claws holding the stones
thin worn bands that will eventually snap
missing or chipped stones
Your Jewellery Insurance Policy
It is advisable to have your expensive jewellery itemised on your contents policies. Most insurance companies will only pay out a fraction of the items' worth (around $1000), unless itemised. Most engagement rings are worth much more than that regardless of their age.
Cleaning Your Jewellery
You can easily and safely clean your jewellery yourself. Just use a tooth brush and hot water and a detergant (like Handy Andy, containing ammonia). Avoid cleaning emeralds, however, as they are mostly oiled to improve the lustre. Take those to your jeweller to do.
However, the best result is a complete polish by the manufacturing jeweller on their polishing mops. But in saying that, don't get your jewellery professionally polished too often (maybe once every 3-4 years) as the fast spinning cloth mops and cutting compounds remove a microscopic layer of metal each time, speeding up the wearing process.
Cleaning in a sonic cleaner or with the brush, though, will never wear the jewellery out and is sufficient to get your engagement rings, wedding rings and heirloom jewellery pieces looking pristine again
Remember, platinum is prone to denting. It's a very malleable metal that tends to get dented. In the case of platinum jewellery, the metal is just "shifting" rather than wearing away. That's why your Grandma's platinum rings are still around.
Storing Jewellery
The best way to store jewellery is to have a purpose built jewellery box so items aren't rubbing against each other.
Store gold chains away from their pendants and other jewellery (like earrings), as the chains get caught up and things get broken when "extracting" the chain.
How to Keep Your Jewellery in Good Condition
Don't wear your rings when working in the garden. They will loose their shine quickily.
Avoid wearing your engagement rings, wedding rings or other rings while lifting steel weights in the fitness gym.
Clapping hands, ring against ring, will quickly degrade your jewellery.
The worst thing for your jewellery is lifting rough objects (bricks, stones, etc) in the garden.
Avoid knocking your rings against steel taps in the house
Testimonials
Susan
The firm Peter Shakes Jeweller Ltd. was highly recommended to me many years ago. Over the years Peter and his team have designed and handcrafted my solitaire engagement ring as well as a sapphire and diamond cluster ring. I have always been impressed with the advice, personal attention to detail, quality of the workmanhip and thrilled with the beautiful rings.
I recently returned to Peter Shakes Jeweller Ltd. to have my jewellery inspected, as it has been worn every day for the past 28 years, giving me great pleasure and has immense sentimental value. Peter personally inspected my jewellery and advised that the rings should be repaired and the clasp on a gold bracelet, worn every day for 10 years, should be built up. I was extremely appreciative of his advice as I would have been devastated to have lost any gemstones from my rings. The advice extended to ensuring that all items of jewellery were correctly specified on my insurance policy together with providing updated valuations for insurance purposes.
I was thrilled when I collected my rings to see them sparkling again, having been repaired and professionally cleaned and knowing that the diamonds are secure within the settings.
The team at Peter Shakes Jeweller Ltd. provide excellent service, are all very friendly, talented, and take great pride in producing high quality, timeless, handcrafted jewellery.
More Testimonials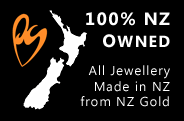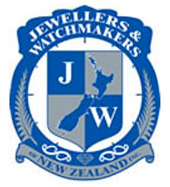 Proud to be members of Jewellers and Watchmakers New Zealand, and the Jewellers Association of Australia, abiding by their ethics and code of conduct.