Peter Shakes
Peter Shakes is a well-known, award-winning New Zealand Jewellery manufacturer. In business for 30 years, Peter is based at his Wellington factory and also has offices in Victoria, Australia and New Hampshire, USA. All jewellery pieces are designed and manufactured in the Wellington factory. Peter has several branded collections of jewellery and also specialises in custom jewellery design, jewellery repair, restoration, and CAD drawing, production and 3D jewellery rendering.
Custom Jewellery Design Services
Additional to the company's core range (Celtic Class™ wedding bands and Webs of Gold™ pendants), Peter Shakes Jewellers offers the ability to design and create one-off specialty pieces, be they custom diamond engagement rings, custom designed wedding bands for men or women, diamond earrings, gold pendants, signet rings, men's jewellery, or almost anything else you can imagine. Peter also has over 30 years experience in sourcing top quality diamonds and gemstones, and can help you choose the perfect diamond, ruby, sapphire, emerald, or other precious stone for your custom designed jewellery.
Jewellery Manufacturing Staff
Peter Shakes' staff are highly motivated and extensively trained in the production of pieces which must stand up to stringent quality controls. All jewellery production staff including diamond setters are trade certified and internally trained by our own jewellery tradespeople to the highest standards.
Commitment to High Quality Jewellery
Peter is committed to producing the highest quality jewellery and to:
improving our quality, techniques and skills on an ongoing basis.
monitoring gold quality on a daily basis and providing feedback directly to casting department
providing the highest levels of customer service, including honest and helpful advice on diamond and gemstone selection
Jewellery Equipment and Processes
We have a high-tech jewellery manufacturing factory in Wellington with the most up-to-date, cutting-edge technology. We were the first jeweller in New Zealand to purchase a laser welder. This allows us to:
create innovative products like our Webs of Gold Pendants range
perform difficult repairs
produce products that are defect free, putting us ahead of other manufacturers
We also employ a T76 Rapid Prototyper for production of jewellery using the latest CAD wax printing techniques. We can therefore produce very intricate jewellery designs previously all but impossible to produce, and to turn around jewellery pieces using this technology in 2-3 days. We can create exceptional jewellery pieces - limited only by the imagination.
Peter Shakes Jeweller also employs the most up-to-date software, including Gemvision Matrix and the latest JewelCad software. Working in tandem with our Rapid Prototyper, this combination of software and technology allows us to produce the most exacting pieces in very short turn-around times.
We also employ the full range of traditional jewellery design and manufacturing techniques, including:
hand finishing and polishing
torch soldering and welding
expert diamond setting
Environmentally Friendly Jeweller
We are passionate about the environment and have adapted policies that reflect this:
use of New Zealand-sourced recycled gold
no cyanide stripping
correct disposal of any chemicals used in our processes
recycling of all inbound packaging
Jewellery Association Memberships
Peter Shakes Jeweller Ltd belongs to the JAA (View our JAA Cert), Australia; JWNZ, New Zealand, JBT, USA. Peter is also personally a member of the Goldsmiths Guild of New Zealand. The benefits for customers of the company's belonging to these organisations are:
Independant and impartial Jewellery trade association available to help the public with any queries or problems
These asscociations have strict guidelines and set high standards for the members to abide by and therefore protect consumers' rights
Testimonials
Lorraine Downes
In 2008 when I was thinking about designing my wedding ring, I was referred to Peter by Sandra Allen, who is a jewellery consultant. Sandra communicated to Peter my ideas on what I wanted for my wedding ring. Throughout the process from my first fitting to receiving the ring, Peter was very professional and he has a very talented team working with him.
My ring was everything I dreamed it to be and much more! I would thoroughly recommend Peter to anyone wanting a special piece of jewellery.
More Testimonials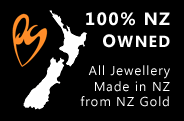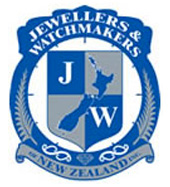 Proud to be members of Jewellers and Watchmakers New Zealand, abiding by their ethics and code of conduct.