Thirty Years in Sourcing Top Quality Diamonds and Gemstones
Peter Shakes Jeweller has over 30 years experience in sourcing top quality diamonds including the best brilliant, asscher, princes, cushion, marquise and other diamond shapes. We can also source the best quality precious gemstones for your engagement ring, wedding, ring, pendant or other piece. Services offered include:
Established top quality gem suppliers
Signatories to the conflict diamonds Kimberly Process
Diamonds backed up with certificates
Vast inventory of diamonds for your engagement ring, wedding ring, dress ring or other diamond ring, pendant or bracelet
We can source rare and high quality diamonds and gemstones especially for you
Diamond Expertise - The 4 "Cs"
Peter likes to advise people to focus on the cut and colour of a diamond. An exceptionally well-cut diamond will out sparkle all others. The reason is that a beautifully-cut diamond is like a little set of mirrors because it reflects back all the light that enters it. A poorly cut diamond leaks light and looks poor by comparison.
The second most important feature is colour. A nice white diamond will always stand out and include grades white to yellow. Clarity is not so important. Tiny internal marks are hard to see without a microscope.
As a general rule, the whiter the diamond and the higher the clarity, the dearer the diamond will be. A good rule to keep in mind is that and engagement ring or wedding ring will still be worn in 20-30 years time, so opting for a quality diamond and ring, the best you can afford, will be a way of future-proofing your purchase.
Contact us for expert advice on your diamond or gemstone requirements, whether it be for an engagement ring, wedding band or other jeweller piece.
Testimonials
Lorraine Downes
In 2008 when I was thinking about designing my wedding ring, I was referred to Peter by Sandra Allen, who is a jewellery consultant. Sandra communicated to Peter my ideas on what I wanted for my wedding ring. Throughout the process from my first fitting to receiving the ring, Peter was very professional and he has a very talented team working with him.
My ring was everything I dreamed it to be and much more! I would thoroughly recommend Peter to anyone wanting a special piece of jewellery.
More Testimonials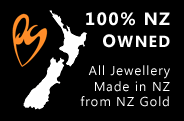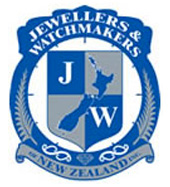 Proud to be members of Jewellers and Watchmakers New Zealand, abiding by their ethics and code of conduct.