New Zealand Weddings - 2007
Spoil your bridesmaids with a classy sterling silver and 14ct gold pendant from our amazing Webs of Gold collection.
Pictured here are just a few from our extensive range, or contact the jewellery factory in Wellington to have some custom designed, made just for you and your wedding party
Testimonials
Lorraine Downes
In 2008 when I was thinking about designing my wedding ring, I was referred to Peter by Sandra Allen, who is a jewellery consultant. Sandra communicated to Peter my ideas on what I wanted for my wedding ring. Throughout the process from my first fitting to receiving the ring, Peter was very professional and he has a very talented team working with him.
My ring was everything I dreamed it to be and much more! I would thoroughly recommend Peter to anyone wanting a special piece of jewellery.
More Testimonials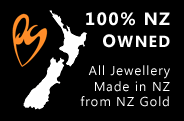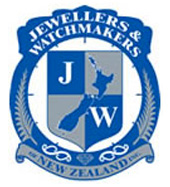 Proud to be members of Jewellers and Watchmakers New Zealand, abiding by their ethics and code of conduct.