MEL
Hand weaving the fine gold wire onto our amazing brand of Webs of Gold collection is part of Mel's job. The intricate gold wire she skillfully attaches to the pendants and earrings using a laser welder form the basis of our signature range of highly innovative and very original Webs of Gold. Mel is responsible for the production of the collection that is proving a hit in the USA
The fine intricate wire work adorns many of our engagement and bridal jewellery. Make an appointment to have a unique custom piece made just for you.
DENIS
Incredibly skilled handmade pieces of collectable and heirloom quality jewellery, bridal jewellery, unique engagement rings and brooches and tie pins are Denis's speciality. A master jeweller with over 40 years experience, his jewellery adorn the rich and famous. You can call to make an appointment to have Denis design and hand make for you that special one-of-a kind piece of jewellery and be happy that it is custom made in our Wellington factory especially for you.
PAULA
Replating engagement rings with Rhodium plating is another service we provide at our 3rd floor jewellery factory.
Here Paula is skilfully applying a masking medium to keep the rhodium plating off certain parts of the ring. We use only the best Rhodium solution available in the jewellery trade and our rhodium coating is thick and long lasting and this sets a benchmark as the whitest finish available.
You can make an appointment to have you Engagement ring polished and re-rhodiumed by our expert staff.
KIRSTINE
Quality photos are taken of every custom made engagement ring, bridal set, diamond eternity ring and diamond set earrings so they can be included in valuations for insurance purposes and so you can have a record of that special piece of hand fashioned, custom made New Zealand jewellery directly from our 3rd floor Wellington based factory outlet.
This creative and professional task is performed by Kirstine, a Victoria University 3D Industrial design school graduate and one of our JewelCad computer drawing experts
PETER
Award winning, locally owned and operated, Peter Shakes Jeweller is headed by Peter who has 40 years jewellery experience, hand making custom made jewellery in beautiful originally inspired designs including platinum engagement rings in elegant custom design jewellery
Investing in hi-tech equipment like laser welders and computer design jewellery software enables the factory to tackle complex and skilled manufacturing tasks for the local and export market. Proud of manufacturing quality New Zealand made jewellery, Peter has resisted the trend of other jewellery companies to make or source their product overseas, consequently the Wellington based factory is one of the biggest in New Zealand.
Here Peter is hand setting a 2ct GIA certified D flawless round diamond into a custom built CAD designed platinum solitaire engagement ring. All of the jewellery is hand made right here in our 3rd floor high security Wellington factory using a combination of Matrix and JewelCad CAD drawing and rendering software and the latest wax 3D rapid prototyping printing machines running 24/7, complemented by traditional hand making methods.
Conceptual design is Peter's greatest interest and he can design a truly original bespoke item of jewellery just for you. Peter is responsible for the original idea behind the extremely successful Webs of Gold pendants that are sold in over 20 States in the USA.
Trained as a traditional jeweller after completing an apprenticeship in a leading Wellington jewellery factory, Peter also draws his designs using CAD software.
Click here if you would like to make an appointment to have Peter design you a unique and original bespoke item of jewellery.
SANDRA
Trade shows and sales call to the retail shops are Sandra's speciality.
Call Peter Shakes Jeweller to make an appointment for a custom made piece of jewellery and you are likely to have Sandra answering the phone.
CATHIE
Paying suppliers and keeping up with the accounts in a busy jewellery factory in Wellington is a big part of Cathie's job. She is also involved in the promotional side organising the photo shoots for magazine adverts showcasing our diamond and gold ring collections and promoting our hand made engagement ring business along with our CAD printing services from our locally owned and operated Wellington jewellery factory.
JASON
Project managing CAD designed bridal jewellery using the Gemvision Matrix jewellery programme is part of Jason's work. We have a fleet of Solidscape digital wax printers for high quality prints and fast turn around times of your trade CAD printing projects.
For the public we offer a modern computer design process, dovetailed with our traditional jewellery making techniques to produce your diamond jewellery requirements right here in our secure Wellington factory.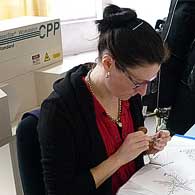 MEL - Engagement and Bridal Jewellery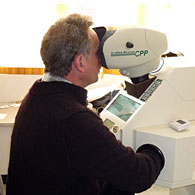 DENNIS - Handmade Jewellery Craftsman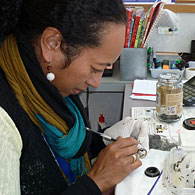 PAULA - Rhodium Plating Expert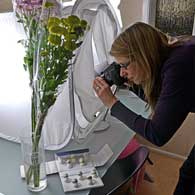 Kirstine - Jewellery Photography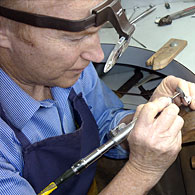 PETER - Jeweller & Diamond Setter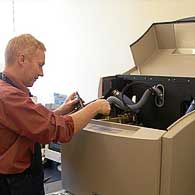 PETER - CAD Jewellery manufacturiing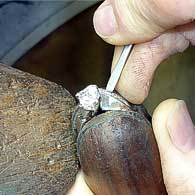 PETER - Diamond Setting Services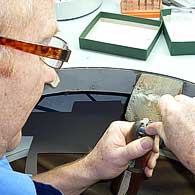 PETER - Diamond Setting Expert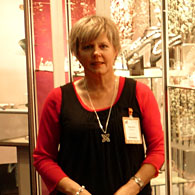 SANDRA - Jewellery Consultant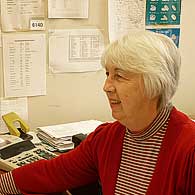 CATHIE - Jewellery Accounts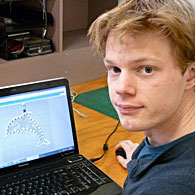 JASON - CAD Jewellery Designer
Testimonials
Lorraine Downes
In 2008 when I was thinking about designing my wedding ring, I was referred to Peter by Sandra Allen, who is a jewellery consultant. Sandra communicated to Peter my ideas on what I wanted for my wedding ring. Throughout the process from my first fitting to receiving the ring, Peter was very professional and he has a very talented team working with him.
My ring was everything I dreamed it to be and much more! I would thoroughly recommend Peter to anyone wanting a special piece of jewellery.
More Testimonials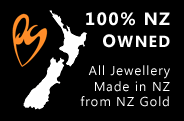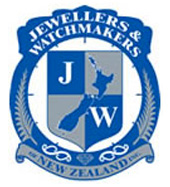 Proud to be members of Jewellers and Watchmakers New Zealand, abiding by their ethics and code of conduct.