Jewellery Repair - Peter Shakes Jeweller
Peter Shakes Jeweller in Wellington offers a full range of jewellery repair services, often available while you wait. Our workshop is conveniently located in the Wellington CBD, on Garret Street, just off Cuba Street. Some of our many jewellery repair services are listed below.
About Jewellery Repair Services Offered by Peter Shakes Jeweller, Wellington, New Zealand
All repairs done on site in our Wellington factory
Securely stored overnight in time locked safes for your peace of mind
While-you-wait premium service available for retipping worn claws on your engagement rings using our state of art laser welding machine that fuses on superior hard wearing claws that are better than originals - White gold claws can be tipped in platinum so they virtually last forever
With the laser welder we can perform delicate antique repairs or restore estate jewellery back to original condition
We are members of several trade organizations, JWNZ, Goldsmiths Guild, New Zealand, JAA Austrlalia, who have strict guidelines and set high standards for the members to abide by and therefore protect consumers rights
Read some of the testimonials of people that have been very pleased with our repair service
Can advise on care of your jewellery and insurance value limits
Repair any broken spectacles or eyewear frames using our laser welder. Premium while you wait service available
Worn bands and settings holding the ring together are our speciality
Quick turnaround and secure signature required overnight courier offered for out of town customers
Your precious heirlooms and personal jewellery are only worked on by certified tradesmen with 40 + years of experience
You are able to speak personally to the tradesmen that will be working on your jewellery so you can be reassured that the utmost care is taken
We have a solid reputation for jewellery repairs and in fact most NZ retailers entrust their trade repairs to us
Able to offer a re-rhodiuming service for your white gold rings. Ours is an extremely white bright finish and we use a thick coating so it will last you much longer between services
Click here to make an appointment to have your jewellery repaired
Testimonials
Lorraine Downes
In 2008 when I was thinking about designing my wedding ring, I was referred to Peter by Sandra Allen, who is a jewellery consultant. Sandra communicated to Peter my ideas on what I wanted for my wedding ring. Throughout the process from my first fitting to receiving the ring, Peter was very professional and he has a very talented team working with him.
My ring was everything I dreamed it to be and much more! I would thoroughly recommend Peter to anyone wanting a special piece of jewellery.
More Testimonials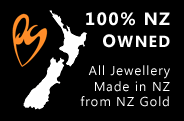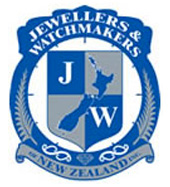 Proud to be members of Jewellers and Watchmakers New Zealand, abiding by their ethics and code of conduct.