Jewellery Inspiratiions
At Peter Shakes we draw our inspiration from the world around us including the interlacing knotwork from the treasured book of Kells, movie star iconic style, and the many wonders of nature.
The factory is situated in the heart of creative Wellington, New Zealand, home town of Peter Jackson and the Hobbit crew. The 3rd floor Garrett Street building was purpose built for manufacturing with its enviable outdoor roof deck and bank of casement windows that allows light to flood the jewellers' benches - and is as inspiring as the pieces fabricated within.
Testimonials
Lorraine Downes
In 2008 when I was thinking about designing my wedding ring, I was referred to Peter by Sandra Allen, who is a jewellery consultant. Sandra communicated to Peter my ideas on what I wanted for my wedding ring. Throughout the process from my first fitting to receiving the ring, Peter was very professional and he has a very talented team working with him.
My ring was everything I dreamed it to be and much more! I would thoroughly recommend Peter to anyone wanting a special piece of jewellery.
More Testimonials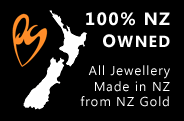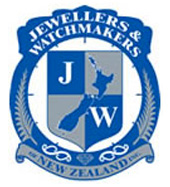 Proud to be members of Jewellers and Watchmakers New Zealand, abiding by their ethics and code of conduct.