Cad Wax Printing for Jewellery Production
Peter Shakes Jeweller, wellington, New Zealand is a leader in rapid prototyping CAD wax printing technology for the jewellery industry. CAD production is quicker and less expensive than traditional technology for jewellery making.
Custom Jewellery Design and manufacturing Services
Peter Shakes Jeweller, Wellington, has been designing unique engagement rings, celtic rings, wedding bands, celebration rings and more for over 20 years.
You can meet with Peter and the team to discuss your ideas for a custom engagement ring, wedding ring or any kind of jewellery creation you have in mind. Turn your custom jewellery creation ideas into reality with Peter Shakes Jeweller.
More Information on Custom Design
View the Custom Design Ring Gallery
Jewellery Repair Services
Peter Shakes Jeweller specialises in jewellery repairs to engagement rings, custom design diamond rings, wedding rings, diamond earrings, an other jewellery. No job is too large or small.
Find out more about Jewellery Repairs
3d Jewellery Rendering and Animation Services
Peter Shakes Jeweller provides 3d CAD drawing and photorealistic jewellery rendering, including animation, services to the jewellery trade.
You can give your clients highly realistic 3d renders and animations of your custom jewellery designs to allow them to visualise the finished product, and thus enhance your sales process. peter Shakes Jeweller also provides CAD drawing services for those projects that cannot be realised through traditional techniques.
View the 3d Jewellery Rendering Gallery
Diamond and Gemstone Sourcing Services
Peter Shakes Jeweller in Wellington provides expert advice on diamond and gemstone selection for your engagement ring, wedding ring, eternity ring, bracelet, pendant or other jewellery piece.
Testimonials
Glynn
We had our wedding rings made by Peter Shakes and the entire process was stress-free and the outcome very pleasing. Peter and his team took time with us and were instrumental in assisting with our decision making on what rings to have made.
Their very helpful and knowledgeable advice ensured the rings were exactly what we wanted and made our wedding day all the more special.
More Testimonials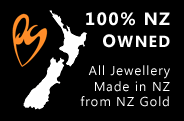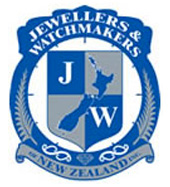 Proud to be members of Jewellers and Watchmakers New Zealand, abiding by their ethics and code of conduct.